World Elephant Day is an annual international campaign to bring people together to help elephants.
World Elephant Society is the nonprofit tax-exempt 501(c)(3) charity organization that helps support the annual World Elephant Day campaign, website, and event.
Your donations will help us to keep the annual World Elephant Day campaign, events, and website growing, and help us continue to be a collective voice speaking out on behalf of elephants.
Our year-round work includes the on-going educational outreach to inform the public about the plight of African and Asian elephants. We help to raise funds for the Elephant Reintroduction Foundation to return more elephants to the wild protected forest sanctuaries in Thailand. Your contributions will also help us in the development of our new Safe Asian Elephant Tourism (SAET) program that we are developing to research the care and management of all Asian elephants working in tourism to help better educate tourists interested in visiting these establishments.
Our goal is to ensure safe elephant tourism by providing education on how these elephant tourist camps are run, and how the elephants are cared for so people can make better decisions on which establishments to visit and support.
Thank you for supporting World Elephant Day!
Participate
Help create awareness and take action
Inform other people about what is happening to elephants
Get your friends to sign the pledge
Share your love and concern for elephants
Find out what our Associates are doing to help elephants
Host your own World Elephant Day event on August 12
Add your special World Elephant Day plans to our Events page.
Purchase the "When Elephants Were Young" documentary to support the work of World Elephant Day and learn more about what you can do to help protect elephants.
Spread the word about World Elephant Day on social media – visit our Press Room for posts, tweets, banners, and more!
Sign the pledge
I pledge to support a world that protects elephants, wildlife and their habitat.
Learn about what others are doing to conserve and protect elephants. Support efforts to treat and care for these magnificent creatures in non-exploitive and sustainable environments where they can thrive.
Click on the GET INVOLVED icon below to join our list of elephant supporters.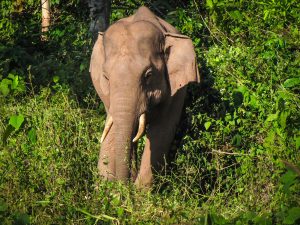 Save
Save