Support World Elephant Day
Purchase any one of these products and proceeds  help support the annual World Elephant Day campaign and World Elephant Society.  Your support will help us continue to be a collective voice speaking out on behalf of elephants.  Learn more about our campaigns and projects here.
---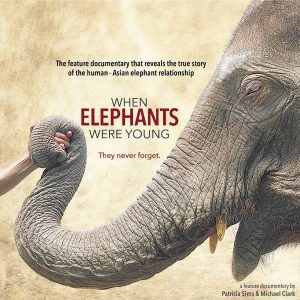 The award-winning feature documentary film produced and directed by World Elephant Day Co-Founder Patricia Sims and co-filmmaker Michael Clark.
William Shatner narrates this true story of a young man and his young elephant living in Thailand. They share a life of struggle on the streets of Bangkok until the opportunity comes
to release the elephant to the wild.  This documentary is a rare view into the age-old relationship between humans and elephants that offers an inspiring message of hope for the
future conservation of endangered Asian elephants.
Available now on BluRay and DVD!
Save
Save
Save
Save
Save
Save
Save
Save
Save
Save
Save
Save
Save
Save
Save
Save
Save
Save
Save
Save
Save
Save
Save
Save
Save
Save
Save
Save
Save